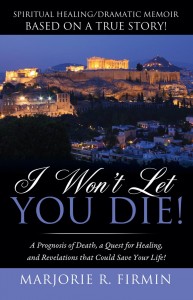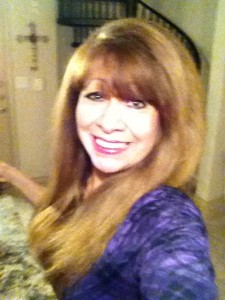 In August of 1994, Marjorie R. Firmin was diagnosed with a malignant melanoma stage 4. The following year, in October 1995, doctors sent her home with a prognosis of dead. That was the beginning of her quest for healing.
When she realized that doctors where just human beings who didn't have all the answers, she began to search for God's promises of healing in the Bible. The revelations began to manifest and she was healed.
She is a semi-retired bilingual teacher and lives in Rockwall, Texas. Her life is a proclamation of the holistic-healing power of God. She is now training to become a "real" writer.
• This book is a dramatic memoir of spiritual/holistic healing and a life's story rolled into one.
• The title insinuates the drama contained within the pages, and the subtitle summarizes what you, the reader, can expect to find.
• It offers good educational "takeaway" for anyone interested in exploring the controversial, yet powerful subject of Christian-holistic (spiritual/mental/physical) healing, for the reader or someone they know.
• The reader could find answers to some "deep" questions. For instance: How do some Christians survive against all odds, and thrive to live healthy and happy lives? What differentiates them from those who succumb to illness, despair, and grief? How to know the truth that sets us free from the fear of death? How to become spiritually edified through Christ-Centered meditation, etc.
"Then the eyes of those who see will no longer be closed, and the ears of those who hear will listen." ~Isaiah 32:3 NIV