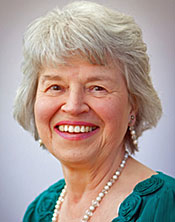 Author, Jane Ann Derr shares her first-hand struggles and victories experienced when her evangelical husband, Harold Derr, takes his family of five young children to Ghana, West Africa in the early nineteen sixties during the backdrop of political upheaval in America and Africa. Her passionately interwoven stories are filled with suspense, human failings and hope in her first book titled, "Trailblazing with God – Learning to Walk on the Water". This book was written from journals and letters that were saved over the years and  completed shortly after her husband died.
Although she attended Guilford College in the late seventies to pursue an accounting career and worked over thirty years in many corporate leadership roles, writing has been a burning dream throughout her life. Since her husband's death in 2006, she has been pursuing her writing career, is completing a children's novel,  and in addition is currently working on her fourth book on prayer.
She has authored several books, won poetry contests, has written several songs, and has written for many national publications. She currently resides in the North Georgia Mountains and devotes her energy to local church activities and her five children, fourteen grandchildren and fourteen great-grandchildren in addition to writing.