Suzan (Sue) Oxtal, successfully transitioned from a stay at home mom with dyslexia to an author, speaker and founder of "FOOTPRINTS"-Your Pathway to Promise, Purpose & Potential, a Christian Coaching Business. Sue authored the book, "HEALING HANDS OF GOD" a true story of God's grace and love.
Sue and her family live in Tampa, FL. She was raised in a Christian home; her father was a minister and college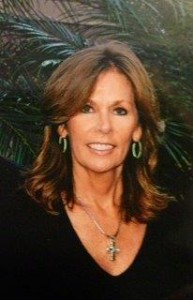 administrator and her mother was an English teacher. Suzan was born in Virginia, but lived in Puerto Rico, Pennsylvania and Indiana, before settling in Tampa.
Suzan was a co-leader in Tampa with "Moms In Touch International" prayer group for seven years and started a college MITI group in 2005. She was a volunteer for five years, mentoring high school children with the  Hillsborough Education Foundation, and continues to reach out to those in need. One of her favorite volunteer opportunities is visiting shelters for abused women to encourage them and share relaxation techniques. Suzan is a member of the "WINGS" Leadership Council and enjoys volunteering at Van Dyke Church. She continues to grow in her relationship with Jesus Christ through Church programs and Bible studies. She also hosts a Bible study group with her husband.
Sue shares her story, with encouragement and humor of overcoming what could have been insurmountable struggles and challenges. But she doesn't stop there. She takes what she's learned and shows how to apply these powerful truths to your everyday life. Sue has spoken at a number of events. She was one of five speakers at Cypress Point Community Church "GOD'S REVEALING WAYS" Women's conference and was the guest speaker at  "THE ANNUAL CHRISTMAS COFFEE" hosted by Avila Women's Bible Study group. Suzan was one of the speakers at "CELEBRATIONS OF LIFE" at Van Dyke Church. Sue recently spoke at WOMEN HELPING WOMEN-TAMPA BAY Networking group and SAINT TIMOTHY HOLIDAY EVENT, Lutz, FL.
Luke 18:27
"What is Impossible with men is possible with God"