A Head-Scarf Tying Guide for Chemotherapy Patients
by Pamela Phillips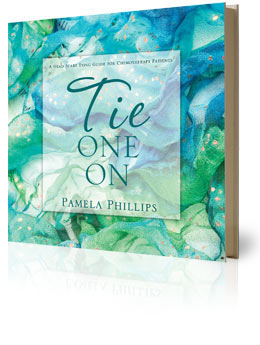 TIE ONE ON by Pamela Phillips features sixty beautiful full-color photographs with proven easy-to-follow head-scarf tying instructions.
Step by step, this unique book guides the reader in creating stylish head coverings. Here is an attractive and comfortable alternative to wearing hot, itchy wigs, thanks to this wonderfully inspirational and encouraging book.